ABOUT US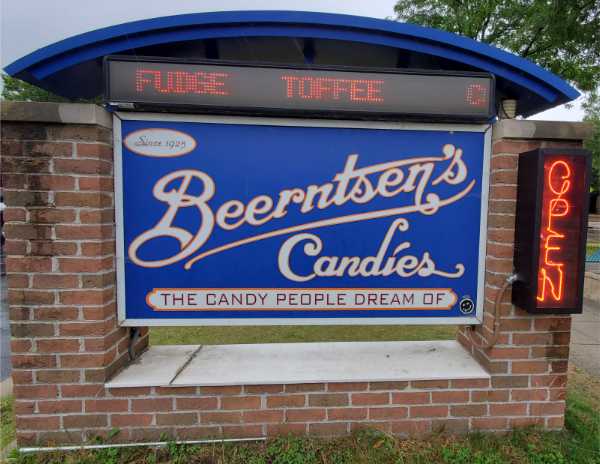 The Beerntsen's Candies Tradition
The Beerntsen 's Candies tradition began on December 1, 1925 when Henry Beerntsen opened his candy store in what is now Green Bay's Historic Downtown and directly across the street from the current store at 200 N. Broadway in Green Bay. Henry began the tradition of making delicious chocolates and served ice cream and sandwiches. The store became a favorite stop among Green Bay residents and thrived in the original space for many years. Henry's son, Mel, joined his father in the business in 1958 and then his son Mark joined him in 1995. Mark and his dad then began looking for new space to expand the size of the store and built a brand new building right across the street at 200 N Broadway in Green Bay.
Today Mark and his children Blake, Ben and Brianna, are third generation candy store owners with the fourth generation in training and ready to continue the tradition for years to come. When you enter the store the sweet smell of chewy caramels, delicious turtles, truffles, freshly dipped caramel apples or just plain melt-in-your-mouth chocolate, fresh-roasted nuts, luscious creams, old-fashioned fudge, crunchy brittle and buttery caramel corn lure you in and won't let you go until you leave with the chocolate people dream of.
Beerntsen's Candies has been shipped to every state in the US, Canada, every country in Europe and to South America. Today the Beerntsen's want to make it easy for you to shop, send and receive. So browse this site and order online whenever you wish. Your chocolates will be delivered in the traditional Beerntsen blue signature gift box.